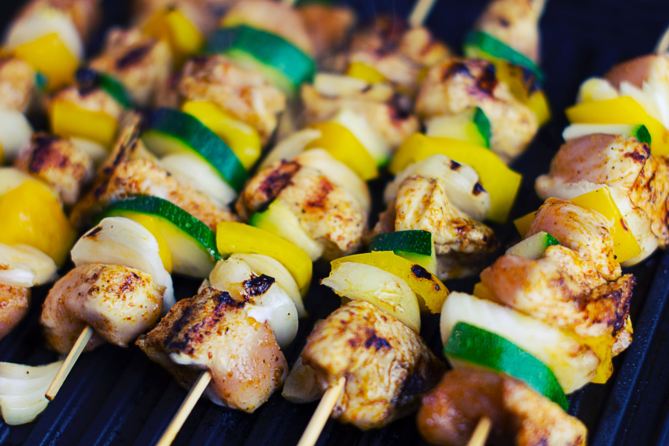 Image via Pexels
How to Keep Your Family Eating Fresh and Healthy
When it's warm outside, food is at its best. Produce is at its most colorful and varied, icy treats keep us cool, and outdoor cooking becomes a national hobby. But if we're not careful, we can wind up making less-than-healthy choices that stick with us throughout the year. However, if you implement beneficial lifestyle changes for everyone, a healthier approach to eating can become the norm. It can also be a part of your stress management strategy, as a well-balanced diet goes a long way toward improved emotional wellbeing.
Get Your Family Involved
Introducing your family to vegetables and fruits shouldn't be so hard. Talk to them about making a kids snack garden together, as discussed on Run Wild My Child.
Involve your kids in all aspects of the garden. Let them choose what vegetables they would like to grow, teach them how to prepare the soil, allow them to plant the seeds, and assign them the responsibility of caring for the plants daily.
Setting your garden up for success starts with selecting and preparing a proper plot, but Family Handyman explains that it also involves deterring pests. Be patient with the growth of the produce, and enjoy the quality time you have with your kids. When harvest time rolls around, let the kids pick and clean the vegetables, and invite them to cook dinner with you in the kitchen or introduce them to the grill.
Get Grilling
Grilling is one of the healthier ways of cooking. You can use minimal fat while still getting plenty of great texture and flavor, and you can tailor your dishes to any type of meal by mixing up your spices, herbs, and marinades.
Veggie skewers are perfect for the whole family due to their versatility -- you can chop up a bunch of different vegetables and let everyone build their own skewers. You can even prepare a few different flavorings to brush them with before hitting the grill. Fruit also makes for delicious grilling.
Step Up Your BBQ Game
The grill is a great way to cook your veggies while keeping an eye on the main event that's cooking in the smoker. You can use your meat smoker to make healthy dishes, all infused with that inimitable smokey flavor that makes BBQ meat so irresistible. Your smoker is also perfect for large veggies like potatoes and corn on the cob, but you can also use it with softer produce like zucchini or eggplant to create delicious melt-in-your-mouth dips and sauces.
Ditch the Boring Salads
Life's too short to eat dull salads, so start getting creative with your recipes for salads even the kids will want to devour. Try incorporating fresh fruit for sweetness, nuts and seeds for crunch, cheese for a savory tang, and a variety of green leaves and herbs. Adding protein like eggs and meat can turn a side salad into a main dish. Learning how to whip up a variety of dressings can keep things interesting and exciting.
Eating healthy is as easy as taking advantage of the season's best produce and keeping your cooking methods light and simple. However, it's important to remember the motto of "everything in moderation." It's not a matter of only eating "good" foods and completely cutting out the "bad" ones -- after all, a meal wouldn't be complete without the occasional ice cream sundae. Your family can enjoy great eats year round as long as you remember the importance of balance and nutrition through fresh ingredients.