Sharon Wagner © 2022
Sharon.wagner@seniorfriendly.info
How Living Healthy Can Help You Save and Make Money
Leading a healthy lifestyle is often credited for a person's longevity. People who eat right, exercise, and avoid unhealthy habits are less likely to get sick, and beyond good health, there are also financial advantages to be gained. Here, we cover three ways your healthy lifestyle can help you keep more money in your pocket, and can even turn into a profitable endeavor:
Making Money from Your Healthy Lifestyle
Thanks to the internet, you can now monetize your passion by starting an affiliate marketing blog. Share blog posts on your website and on your social media accounts offering health tips and lifestyle advice to your followers, and promote products and services you use to your audience. When a reader clicks on the link you provide and makes a purchase, you'll then get a percentage of that sale. And if you have your own line of products or services, you can also open an ecommerce store and sell directly to customers. Just make sure you have a solid marketing campaign planned out that will help you stand out from your competition and reach your target market. And if you enjoy meeting people in real life, why not open your own brick-and-mortar health store or yoga studio? Partnering up with other like-minded people may help you turn your dream into a reality if you pool your resources together and invest in your own place.
Turning Your Healthy Lifestyle Into a Business
Whether you've decided to open your own exercise studio or an online shop, the next step is to develop a business plan and choose a business structure so you can turn your new venture into a real company. Once you've come up with a memorable name (and check that it's not already used by someone else!), register your business so that your personal assets are kept separate from your company's, which will help for accounting, calculating taxes, and also in case of litigation with a client or vendor. Don't forget to create a well-designed logo to make a strong first impression. Create a mood board using colors that appeal to you and represent what your business is about. And once you've selected the fonts and colors for your logo, make sure to include the same elements when designing your professional website as well as when you create and share posts on your social media channels to increase brand recognition.
Saving on Medical Care and Prescriptions
Leading a healthy lifestyle often leads to lower health insurance premiums. Insurance discounts are available for people who are non-smokers, who eat a healthy diet, and who exercise regularly, as their overall healthcare costs are often much lower than for people who neglect their health or engage in unhealthy behaviors. So if you're an employee, take advantage of employer-provided healthcare plans to enjoy lower rates. Make sure you schedule yearly wellness visits with your physician who will take routine measurements and review your risk factors based on your age, your health, and your family history. And if you're sick, visit an online doctor who will determine if you qualify for a prescription, and what medication treatment options you should consider. Prescription orders are automatically sent to your preferred pharmacy, and you may even receive a discount on your online prescription.
If you're passionate about health and wellness, take advantage of insurance discounts tailored just for you. And if you want to share your passion, think about monetizing it by starting your sown business, and letting your healthy lifestyle turn into wealth!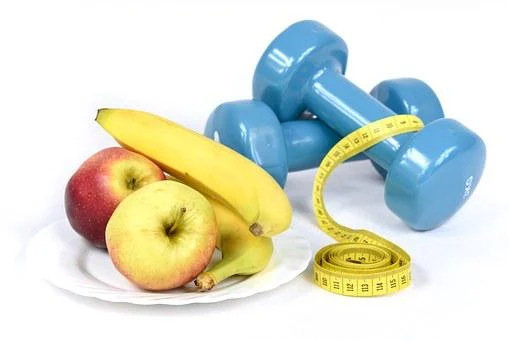 Image via Pixabay